論 語 Lun Yu – Les Entretiens de Confucius
Le Maître échange propos, anecdotes, brèves paraboles et maximes avec ses disciples. Tr. Couvreur (fr), Legge (en) et Lau (en).
Lunyu XII. 13. (306)
Le Maître dit : « Instruire un procès, je le puis, tout comme un autre. L'important serait de faire qu'il n'y eût plus de procès. »
Couvreur XII.13.
To prevent better than to determine litigations.
The Master said, "In hearing litigations, I am like any other body. What is necessary, however, is to cause the people to have no litigations."
Legge XII.13.
The Master said, 'In hearing litigation, I am no different from any other man. But if you insist on a difference, it is, perhaps, that I try to get the parties not to resort to litigation in the first place.
Lau [12:13]
Lun Yu XII. 13. (306)


Page précédente
Page suivante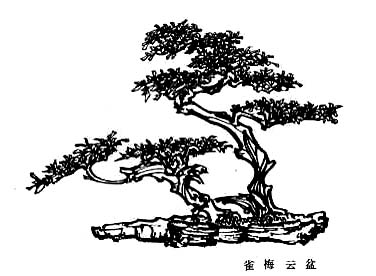 Les Entretiens de Confucius – Lun Yu XII. 13. (306) – Chinois on/off – Français/English
Alias the Lunyu, the Lun Yü, the Analects, les Entretiens du maître avec ses disciples.

Le Canon des Poèmes, Les Entretiens, La Grande Étude, Le Juste Milieu, Les Trois Caractères, Le Livre des Mutations, De la Voie et la Vertu, 300 poèmes Tang, L'Art de la guerre, Trente-six stratagèmes
Bienvenue, aide, notes, introduction, table.
Index – Contact – Haut de page