Tang Shi – Poèmes de l'Époque des Tang
Un recueil de 320 pièces pour découvrir la poésie chinoise à son apogée. Œuvres de Li Bai, Du Fu, Wang Wei, etc. Tr. Bynner (en) et 21 d'Hervey (fr).
Tangshi V. 1. (147)
Sikong Shu
A Farewell to Han Shen at the Yunyang Inn
Long divided by river and sea,
For years we two have failed to meet –
And suddenly to find you seems like a dream....
With a catch in the throat, we ask how old we are.
...Our single lamp shines, through cold and wet,
On a bamboo- thicket sheathed in rain;
But forgetting the sadness that will come with tomorrow,
Let us share the comfort of this farewell wine.
Bynner 147
Tang Shi V. 1. (147)


Page précédente
Page suivante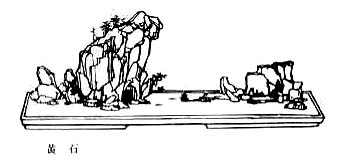 Poèmes de l'Époque des Tang – Tang Shi V. 1. (147) – Chinois off/on – Français/English
Alias Tang Shi San Bai Shou, Three Hundred Poems of the Tang Dynasty, Poésie des Thang.

Le Canon des Poèmes, Les Entretiens, La Grande Étude, Le Juste Milieu, Les Trois Caractères, Le Livre des Mutations, De la Voie et la Vertu, 300 poèmes Tang, L'Art de la guerre, Trente-six stratagèmes
Bienvenue, aide, notes, introduction, table.
Index – Contact – Haut de page