唐 詩 Tang Shi – Poèmes de l'Époque des Tang
Un recueil de 320 pièces pour découvrir la poésie chinoise à son apogée. Œuvres de Li Bai, Du Fu, Wang Wei, etc. Tr. Bynner (en) et 21 d'Hervey (fr).
Tangshi VI. 1. (172)
祖 詠 Zu Yong
Looking Toward an Inner Gate of the Great Wall
My heart sank when I headed north from Yan Country
To the camps of China echoing ith bugle and drum.
...In an endless cold light of massive snow,
Tall flags on three borders rise up like a dawn.
War-torches invade the barbarian moonlight,
Mountain-clouds like chairmen bear the Great Wall from the sea.
...Though no youthful clerk meant to be a great general,
I throw aside my writing-brush –
Like the student who tossed off cap for a lariat,
I challenge what may come.
Bynner 172
Tang Shi VI. 1. (172)


Page précédente
Page suivante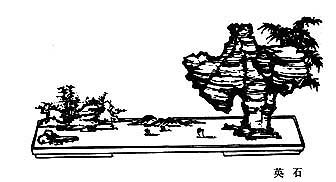 Poèmes de l'Époque des Tang – Tang Shi VI. 1. (172) – Chinois on/off – Français/English
Alias Tang Shi San Bai Shou, Three Hundred Poems of the Tang Dynasty, Poésie des Thang.

Le Canon des Poèmes, Les Entretiens, La Grande Étude, Le Juste Milieu, Les Trois Caractères, Le Livre des Mutations, De la Voie et la Vertu, 300 poèmes Tang, L'Art de la guerre, Trente-six stratagèmes
Bienvenue, aide, notes, introduction, table.
Index – Contact – Haut de page