唐 詩 Tang Shi – 300 Tang poems
An anthology of 320 poems. Discover Chinese poetry in its golden age and some of the greatest Chinese poets. Tr. by Bynner (en).
Tangshi VI. 1. (188)
杜 甫 Du Fu
Staying at the General's Headquarters
The autumn night is clear and cold in the lakka-trees of this courtyard.
I am lying forlorn in the river-town. I watch my guttering candle.
I hear the lonely notes of a bugle sounding through the dark.
The moon is in mid-heaven, but there's no one to share it with me.
My messengers are scattered by whirls of rain and sand.
City-gates are closed to a traveller; mountains are walls in my way –
Yet, I who have borne ten years of pitiable existence,
Find here a perch, a little branch, and am safe for this one night.
Bynner 188
Tang Shi VI. 1. (188)


Previous page
Next page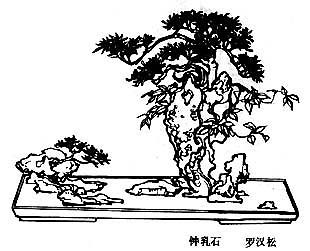 300 Tang poems – Tang Shi VI. 1. (188) – Chinese on/off – Français/English
Alias Tang Shi San Bai Shou, Three Hundred Poems of the Tang Dynasty, Poésie des Thang.

The Book of Odes, The Analects, Great Learning, Doctrine of the Mean, Three-characters book, The Book of Changes, The Way and its Power, 300 Tang Poems, The Art of War, Thirty-Six Strategies
Welcome, help, notes, introduction, table.
Index – Contact – Top