Tang Shi – 300 Tang poems
An anthology of 320 poems. Discover Chinese poetry in its golden age and some of the greatest Chinese poets. Tr. by Bynner (en).
Tangshi VI. 1. (197)
Liu Changqing
An Evening View of the City of Youzhou After Coming from Hankou to Parrot Island a Poem Sent to my Friend Governor Yuan
No ripples in the river, no mist on the islands,
Yet the landscape is blurred toward my friend in Chu....
Birds in the slanting sun cross Hankou,
And the autumn sky mingles with Lake Dongting.
...From a bleak mountain wall the cold tone of a bugle
Reminds me, moored by a ruined fort,
That Jia Yi's loyal plea to the House of Han
Banned him to Changsha, to be an exile.
Bynner 197
Tang Shi VI. 1. (197)


Previous page
Next page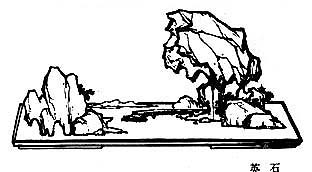 300 Tang poems – Tang Shi VI. 1. (197) – Chinese off/on – Français/English
Alias Tang Shi San Bai Shou, Three Hundred Poems of the Tang Dynasty, Poésie des Thang.

The Book of Odes, The Analects, Great Learning, Doctrine of the Mean, Three-characters book, The Book of Changes, The Way and its Power, 300 Tang Poems, The Art of War, Thirty-Six Strategies
Welcome, help, notes, introduction, table.
Index – Contact – Top