唐 詩 Tang Shi – Poèmes de l'Époque des Tang
Un recueil de 320 pièces pour découvrir la poésie chinoise à son apogée. Œuvres de Li Bai, Du Fu, Wang Wei, etc. Tr. Bynner (en) et 21 d'Hervey (fr).
Tangshi VI. 1. (220)
溫 庭 筠 Wen Tingyun
The Temple of Su Wu
Though our envoy, Su Wu, is gone, body and soul,
This temple survives, these trees endure....
Wildgeese through the clouds are still calling to the moon there
And hill-sheep unshepherded graze along the border.
...Returning, he found his country changed
Since with youthful cap and sword he had left it.
His bitter adventures had won him no title....
Autumn-waves endlessly sob in the river.
Bynner 220
Tang Shi VI. 1. (220)


Page précédente
Page suivante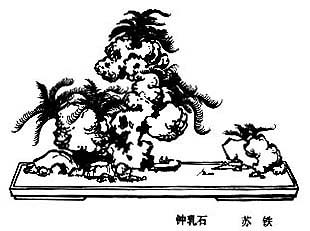 Poèmes de l'Époque des Tang – Tang Shi VI. 1. (220) – Chinois on/off – Français/English
Alias Tang Shi San Bai Shou, Three Hundred Poems of the Tang Dynasty, Poésie des Thang.

Le Canon des Poèmes, Les Entretiens, La Grande Étude, Le Juste Milieu, Les Trois Caractères, Le Livre des Mutations, De la Voie et la Vertu, 300 poèmes Tang, L'Art de la guerre, Trente-six stratagèmes
Bienvenue, aide, notes, introduction, table.
Index – Contact – Haut de page