Tang Shi – 300 Tang poems
An anthology of 320 poems. Discover Chinese poetry in its golden age and some of the greatest Chinese poets. Tr. by Bynner (en).
Tangshi I. 1. (29)
Wei Yingwu
A Poem to a Taoist Hermit Chuanjiao Mountain
My office has grown cold today;
And I suddenly think of my mountain friend
Gathering firewood down in the valley
Or boiling white stones for potatoes in his hut....
I wish I might take him a cup of wine
To cheer him through the evening storm;
But in fallen leaves that have heaped the bare slopes,
How should I ever find his footprints!
Bynner 29
Tang Shi I. 1. (29)


Previous page
Next page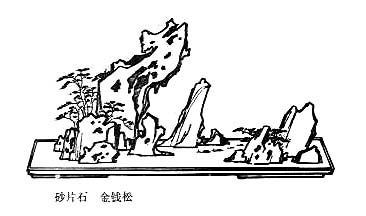 300 Tang poems – Tang Shi I. 1. (29) – Chinese off/on – Français/English
Alias Tang Shi San Bai Shou, Three Hundred Poems of the Tang Dynasty, Poésie des Thang.

The Book of Odes, The Analects, Great Learning, Doctrine of the Mean, Three-characters book, The Book of Changes, The Way and its Power, 300 Tang Poems, The Art of War, Thirty-Six Strategies
Welcome, help, notes, introduction, table.
Index – Contact – Top