Yi Jing – I Ching, the Book of Changes
This famous system of 64 hexagrams plus their commentaries and trans­for­mations is at the root of Chinese thought. Tr. Wilhelm (en, fr).
current binomial swap trig. opposite flip X leading master X constituent master
The Hexagram


Hsieh / Deliverance
Above CHÊN THE AROUSING, THUNDER
Below K'AN THE ABYSMAL, WATER
The Judgment


DELIVERANCE. The southwest furthers.
If there is no longer anything where one has to go,
Return brings good fortune.
If there is still something where one has to go,
Hastening brings good fortune.
The Image


Thunder and rain set in:
The image of DELIVERANCE.
Thus the superior man pardons mistakes
And forgives misdeeds.
Lower line


Six at the beginning means:
Without blame.
Second line


Nine in the second place means:
One kills three foxes in the field
And receives a yellow arrow.
Perseverance brings good fortune.
Third line


Six in the third place means:
If a man carries a burden on his back
And nonetheless rides in a carriage,
He thereby encourages robbers to draw near.
Perseverance leads to humiliation.
Fourth line


Nine in the fourth place means:
Deliver yourself from your great toe.
Then the companion comes,
And him you can trust.
Fifth line


Six in the fifth place means:
If only the superior man can deliver himself,
It brings good fortune.
Thus he proves to inferior men that he is in earnest.
Upper line


Six at the top means:
The prince shoots at a hawk on a high wall.
He kills it. Everything serves to further.
All lines


confusius commentary on line 6:
The hawk is the object of the hunt; bow and arrow are the tools and means. The marksman is man (who must make proper use of the means to his end). The superior man contains the means in his own person. He bides his time and then acts. Why then should not everything go well? He acts and is free. Therefore all he has to do is to go forth, and he takes his quarry. This is how a man fares who acts after he has made ready the means.
Priya – 2008/11/02
La liberation de cet envoutement tenace ? hilda
algiz – 2008/12/08
Extremadura ! - Per espera ad astra -
1.0 – 2008/12/03
love sent
Anon. – 2006/12/09
evol sent f 16 3 7
lena – 2006/12/03
evol am h f 21 7 2
lena – 2006/12/02
evol sent f 2 02 07
lena – 2006/12/02
[Xref] Strategy 32 quotes I Ching hexagram 40 (lower line and image)
Yi Jing I. 40. (40)


Previous page
Next page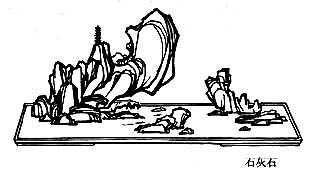 I Ching, the Book of Changes – Yi Jing I. 40. – Chinese off/on – Français/English
Alias Yijing, I Ching, Yi King, I Ging, Zhou yi, The Classic of Changes (Lynn), The Elemental Changes (Nylan), Le Livre des Changements (Javary), Das Buch der Wandlung.

The Book of Odes, The Analects, Great Learning, Doctrine of the Mean, Three-characters book, The Book of Changes, The Way and its Power, 300 Tang Poems, The Art of War, Thirty-Six Strategies
Welcome, help, notes, introduction, table.
Index – Contact – Top