Zhongyong – The Doctrine of the Mean
Développements du petit-fils de Confucius sur le Tao et la nature humaine. Tr. Legge (en)
Zhongyong XVI. 1.
The Master said, "How abundantly do spiritual beings display the powers that belong to them!
Legge XVI.1.
看它看不见,听它没声音。它却体现于万物中,万物不能缺少它。
白话翻译
Zhongyong XVI. 2.
"We look for them, but do not see them; we listen to, but do not hear them; yet they enter into all things, and there is nothing without them.
Legge XVI.2.
能使天下的人斋戒洁净,穿着华丽来祭祀它,它充满祭堂无处不在,好像在头上,又像在左右。
白话翻译
Zhongyong XVI. 3.
"They cause all the people in the kingdom to fast and purify themselves, and array themselves in their richest dresses, in order to attend at their sacrifices. Then, like overflowing water, they seem to be over the heads, and on the right and left of their worshippers.
Legge XVI.3.
《诗经·大雅·抑》上说:'神灵降临,不可以预测,难道可以存心不纯吗?'神灵本极微妙,却体现出无所不在,明显至极。
白话翻译
Zhongyong XVI. 4.
"It is said in the Book of Poetry, 'The approaches of the spirits, you cannot surmise;– and can you treat them with indifference?'
Legge XVI.4.
Zhongyong XVI. 5.
"Such is the manifestness of what is minute! Such is the impossibility of repressing the outgoings of sincerity!"
Legge XVI.5.
孔子说:"舜是一位大孝子吧!论品德,可说是圣人,论尊贵,做到了天子,财富拥有整个天下,死后还建有宗庙祭祀他,子子孙孙都继续不断地保持他的旧业。
白话翻译
Zhongyong XVI.

Page précédente
Page suivante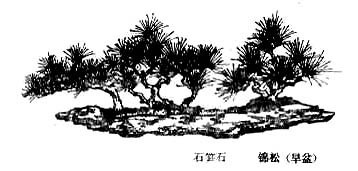 The Doctrine of the Mean – Zhongyong XVI – Chinois off/on – Français/English
Alias Zhong Yong, Chung Yung, Tchong Yong, The Unwobbling Pivot (Pound), La Régulation à usage ordinaire (Jullien).

Le Canon des Poèmes, Les Entretiens, La Grande Étude, Le Juste Milieu, Les Trois Caractères, Le Livre des Mutations, De la Voie et la Vertu, 300 poèmes Tang, L'Art de la guerre, Trente-six stratagèmes
Bienvenue, aide, notes, introduction, table.
Index – Contact – Haut de page